Concrete batch plant layout has various models according to the type of plant. The complete set of concrete batch plant can be divided into 3 types according to different layout forms, which will be analyzed below.
The layout forms of the complete set of concrete mixing plant are
Vertical concrete batch plant
Horizontal concrete batch plant
Mobile concrete batch plant
Vertical type commercial concrete batch plant layout
In the vertical type commercial concrete mixing plant, the materials to be processed are lifted once and then dropped by their own weight to the various processes to be processed. The advantages of this type of concrete mixing plant are its high efficiency, small footprint, and ease of automation. Its disadvantages are complex structure, high manufacturing cost, and high installation height; its structure is adopted as a building type structure, also called mixing tower, which is the main equipment for commercial concrete production. At present, the equipment is used by large enterprises and manufacturers.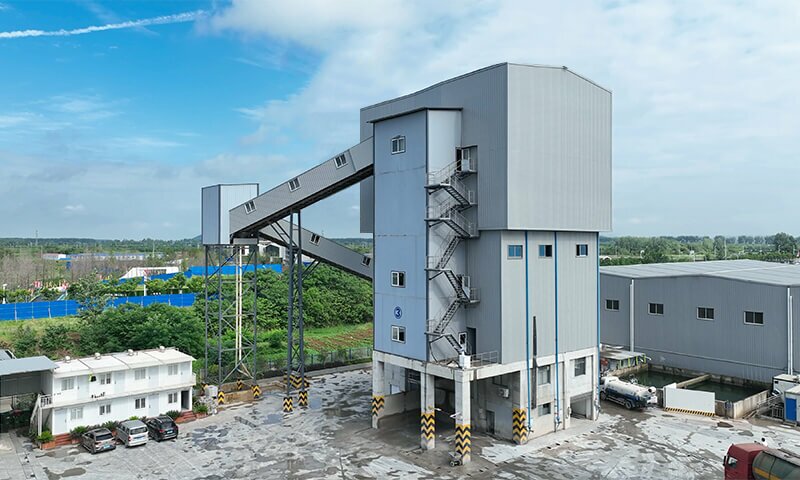 Horizontal concrete batch plant layout
In a horizontal concrete mixing plant, the material is usually lifted twice. The material is first lifted to the storage hopper of the plant, then weighed and transferred to the mixer according to the processing needs. This type of concrete mixing plant has the advantages of simple structure, low investment, and small building height. The disadvantage of this type of plant is that the material needs to be lifted twice, which makes the production efficiency low. The level of automation of the horizontal concrete mixing plant is low. This construction mode of mixing plant is commonly used for the production of concrete for engineering projects. It is customized to the site and production needs to the concrete mixing plant manufacturer, which is specifically determined for the concrete needs of particular project construction.
Mobile concrete batch plant layout
A mobile concrete mixing plant is a combination of feeding, storage, mixing, and discharging equipment mounted on a single base. The advantages of a mobile concrete mixing plant are that it is compact and easy to transport. It can be operated directly on site, which reduces the distance of concrete delivery and thus saves economic costs. It can be used for small and medium-sized projects or maintenance projects.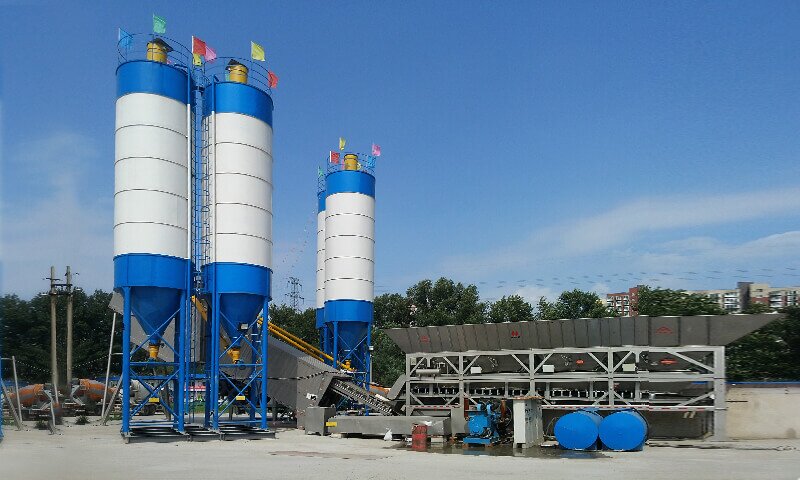 The above is the explanation of concrete batch plant layout plan. You can choose the concrete mixing plant for your project according to the size of the project and the needs of the region. This can not only reduce unnecessary trouble but also effectively improve the economic benefits.