As an important equipment in the construction industry, how much do you know about the crusher? Do you know how many crushers there are? Faced with these various crushers, which crusher should you choose?
If you don't understand, it doesn't matter. After reading this article, I believe you will have a general understanding.
Common types of crushers
Frequently asked questions about the type of crusher
Which type of crusher to choose
Common types of crushers
Jaw Crusher
Jaw crushers are usually used for coarse crushing. The two jaw plates form a working crushing cavity, which imitates the chewing principle of animals. The material is crushed by extrusion between the two jaws. The jaw crusher has a simple and reasonable structure and excellent working performance.
Cone Crusher
Cone crusher is a secondary crushing equipment, divided into five types: spring cone, composite cone, full hydraulic, multi-cylinder hydraulic and single-cylinder hydraulic, using layered crushing, high material utilization, uniform particle size, good quality .
Roll Crusher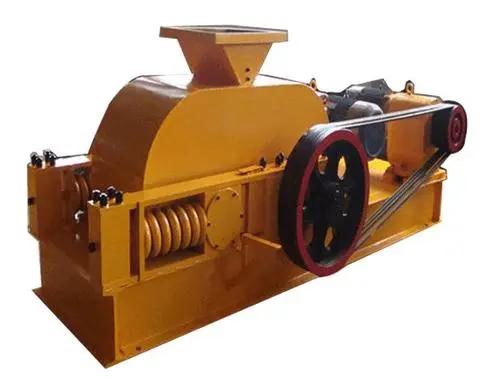 In the roller crusher, the ore is mainly subjected to continuous crushing in the gap between two identically rotating round rollers, but also has the effect of grinding and peeling, and the toothed roller surface also has the effect of splitting.
Impact Crusher
Impact crusher, also known as sand making machine and impact crusher, can be used for medium and fine crushing of various rocks, abrasives, quartzite, concrete aggregates and other hard and brittle materials, especially for the production of building sand and road construction. Use gravel.
Counterattack Crusher
The impact crusher can handle materials with a particle size below 100-500mm, and has the advantages of a large crushing rate and a cubic shape of the crushed finished particles. It is suitable for materials with medium or above hardness.
Hammer Crusher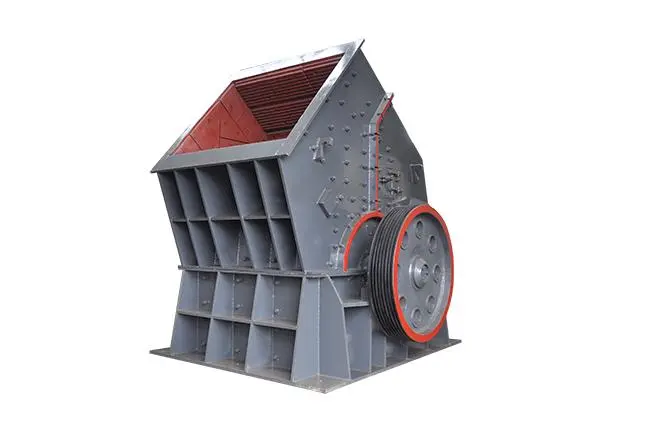 Hammer crusher is different from other types, it can be formed at one time without secondary crushing and forming, low energy consumption and low cost. PCZ type heavy hammer crusher is especially suitable for crushing limestone and medium hardness materials with compressive strength below 200 MPa.
Frequently asked questions about the type of crusher
Which type of crusher is the most popular?
At present, the mainstream crushers are mainly jaw crushers and cone crushers. Jaw crushers are traditional crushers, while cone crushers are new types of crushers. Both types of crushers currently have good market performance. needs to choose.
Which crusher is more productive?
Generally speaking, various types of crushers will have different models, and the output of large-scale machines will be much higher. At present, various models of major manufacturers will have large-scale machines, and they all have customized services. As long as you have needs, manufacturers will meet your production needs.
Which shredder lasts longer?
There are various factors that determine the service life of the crusher, such as continuous work and the use of stones. Therefore, the service life of a specific model is still related to the scientific method of use, and there is no problem in normal use for a few years.
Which type of crusher is the most expensive?
As the most commonly used equipment in the construction and mining industries, many crushers are custom-made. The same type of crusher will have different prices under different customization requirements, so there is no most expensive, only suitable for yourself.
Which type of crusher to choose
Select according to capacity
The output of large crushers can reach 3000 tons per hour, such as 500 tons, 1000 tons, 2000 tons per hour, etc., jaw crusher, impact crusher, cone crusher, impact crusher and other equipment can be selected .
The output of small crushers is generally more than 10 tons per hour, to about 300 tons, and equipment such as hammer crushers, fine crushers, compound crushers, and roller crushers can be selected.
Choose according to your work style
Hammer crushers and impact crushers use impact to crush materials.
Jaw Crusher, Cone Crusher and Roller Crusher, etc., work in extrusion crushing mode.
The impact crusher and compound crusher equipment adopts the "stone-on-stone" working method. In addition, the impact crusher can also use the "stone-on-iron" working method. Among them, the stone-on-stone is mostly used for shaping, and the grain shape is good, and the stone-on-iron output is large and efficient. high.
Choose according to the crushing effect
Under normal circumstances, the rough crushing process adopts jaw crusher, heavy hammer crusher,
The secondary crushing process adopts impact crusher, cone crusher,
The fine crushing process adopts impact crusher, fine crusher, roller crusher, compound crusher, which can also meet the needs of sand making; of course, this is not absolute, and some equipment is suitable for both coarse crushing and medium crushing.
Select according to applicable materials
Medium hardness, soft materials, such as limestone, dolomite, coal, can choose impact crusher, hammer crusher, fine crusher, the initial investment cost is low, and the finished product size is good.
Cone crusher and jaw crusher are more suitable for processing high hardness materials, such as basalt, granite, etc. The wearing parts are not afraid of wear and have a longer service life.
The article has been read, how much do you know about the crusher? Will you choose your favorite crusher? If you still have doubts, or something you don't understand, it's okay, leave your questions in the comment area, as we have worked in the crusher industry for many years, we will answer your questions one by one, and even help you choose the crusher that suits you. machine can also.